Year 1 Teachers - Mrs Rebecca Olive & Mrs Fleur McPherson
Year 1 Teaching Assistants- Mrs Addey, Mrs Averre and Mrs Cross.
Year 1 Teacher Book Recommendations !
This week Mrs Olive and Mrs MPherson recommend:
"The Magic Train Ride"
by Sally Crabtree
All aboard the Magic Train with your magic ticket! Clickety, clickety, clack through the wild jungle, deep into outer space and down , down under the ocean. Which colorful characters will you meet along the way?
The wonderful rhythmic and repetitive language means anyone can join in as you read aloud!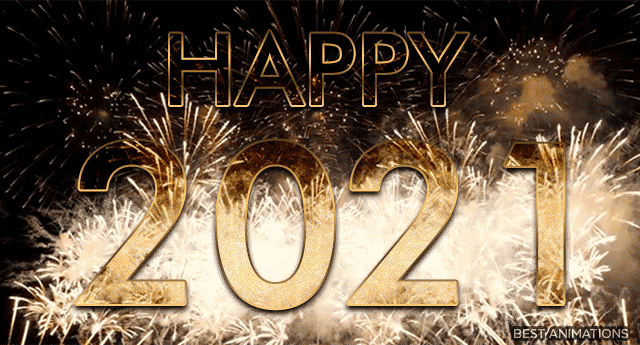 Welcome back to our first Spring Term
Our topic this term is
"Transport"
This term we will be exploring and learning about different modes of transport and how these have changed and progressed over time.
Did you know that our own Cornish engineer, Richard Trevithick, was a pioneer in road and rail transport?
We will find out how and why in our topic lessons.
To launch our topic we will be taking part in a host of exciting transport activities during our first week back. We will be making our own vehicles, creating tyre tracks and discovering how a balloon can propel a paper plane. We will immerse ourselves in transport themed dance, drama and stories to really get those learning cogs turning again!
In literacy we will be reading "The Magic Train Ride", " The Train Ride", "Oi, Get Off Our Train" , "Mr Gumpy's Outing" , "Mr Gumpy's Motor Car" and "Mrs Armitage On Wheels" to name but a few.
We will identify the rhythmic, predictable and repeating language used in some of these stories and create our own stories using patterned language.
In maths we will be 2D and 3D shape detectives and will master the place value of 2 digit numbers to 20. We are also starting our Muscle Maths cards which help us to recall key number facts. This term we will be mastering and recalling our number bonds within 5 and 10.
This term Science is all about animals, including humans. We will be finding out animal facts through our story "Oi Get Off Our Train" . We will learn how best to maintain a healthy lifestyle, including how medicines and vaccinations can help us to stay well.
Please visit our "Letters and overviews" page for our topic overview of other subjects and more details on those already mentioned. Please also read our "Parent Maths Overview", which provides lots of guidance on supporting your child with this half term's maths learning.
Welcome Back To Autumn Term 2
This term we will be celebrating the joy of giving and receiving gifts and presents. A gift or present doesn't have to be something you buy from a shop. In fact, a homemade gift or an act of kindness is far more special to give or receive.
Despite the National Lockdown we aim to have lots of opportunities to share the joy of celebration in the safety of our Year 1 bubble. We will find out about the exchanges of gifts during the festival of Diwali and the why Christians exchange gifts at Christmas.
In literacy we will be reading "The Jolly Postman", Dear Green Peace", "With Love, Little Red Hen" , "Dear Dragon" , "The Nativity" and "The Christmas Jolly Postman" to name but a few!
We will learn how to write greetings cards, gift tags and letters to our friends as well as a very special letter to someone in the North Pole.
We will launch our topic on Thursday 5th November, with a "Gifts and Presents" activity day.
Please visit our "Letters and overviews" page for more details.
Oh Christmas Tree!
On December 1st we decorated our school Christmas tree. We had made eco friendly decorations from all sorts of natural and recycled objects and we took turns to hang them on the huge Christmas tree. We then performed our Christmas Tree poem and watched as the lights were switched on. The tree looks beautiful. We are truly ready to start our Christmas festivities!
5.11.20 Gifts and Presents Topic Day
To launch our topic of "Gifts and Presents", we had a Topic Day where the children designed and made a gift for a friend. They really enjoyed thinking about what their friend would like and making something appropriate. We then exchanged gifts and said "Thank You" to each other. All the children had smiles on their faces and enjoyed giving and receiving.
As part of our letter writing unit, we have been reading "The Jolly Postman", "Dear Greenpeace" and "With Love, Little Red Hen". We have identified the features of greeting cards, postcards and letters. We have learned how to set out and write letters to our friends and our new Year 6 pen pals. We are looking forward to receiving our pen pal replies very soon!
Here are some of the letters we have written.
As part of our PSHE, we learned about bullying through the story of David and Goliath. The children acted out the story in groups, thinking carefully about what the characters said and how they would have felt. Year 1 were able to think about each other's feelings and agreed that we should not bully each other. We should always be kind and helpful.
Maths -Addition and Subtraction
We have been using lots of different resources and methods to add and subtract numbers. We can use a part whole model to add two numbers together , a number line to count forwards to find an addition total and ten frames and counters to add 2 numbers.
We have been counting backwards at the start of every maths lesson to help with our subtraction skills. We can take objects away from a total, cross out pictures to find how many are left after a subtraction, use our part whole models to find how many are left and we can count backwards along our number line.
We are "Marvelous Mathematicians!"
Last half term we became Weather Investigators! We made rain
gauges and discussed wind direction and temperature. We studied weather symbols and learned about what happens around us in the different seasons. We really enjoyed our weather and seasons topic!
As well as Weather, we also explored light and dark. We experimented with torches, tying to create shadows of different shapes. We then tried to draw around the shadow, which was really challenging! After many attempts, we all managed it! Great resilience, Year 1!
Hindu Worship- Gifts and Presents for the Gods
As part of our topic , we have been learning about Hindu worship. We have learned how Hindus worship and have acted out Hind Puja. We started by removing our shoes as a sign of respect. We then rang the bell on the Puja tray to wake up the gods before Mrs Olive applied a sticky spot to our foreheads to represent the red kum kum powder. The spot acted as our third eye that looked into our thinking brain. We sat quietly for a while saying the "Aum" sound ,relaxing to the music and thinking good thoughts.
We learned that during puja , Hindus give gifts to their gods, like fruit and milk. Hindus can worship in their home or at the Mandir, the Hindu temple. They worship every day.
Supporting your child at home
There are lots of ways you can support learning at home by reading together, playing card games, dice games, dominoes and board games , baking, creating or just going for a walk and chatting about what they can see and hear around them.
Please visit the Year 1 "letters and overviews" page for information on this term's learning . There is also a "maths overview" with lots of fun ways to support maths learning at home.
Show and Tell homework is carefully planned to help you support your child with current topic, science literacy or maths learning.
Please also look at the reading power point below. It gives you a step by step guide to help support your child's reading at home.
Thank you for your invaluable support. Children learn more quickly when we all work together.
Welcome to Year 1 Autumn Term
"Cornish Myths and Legends"
Welcome to your new class. We hope you all had a restful Summer break. We are so looking forward to seeing you all and starting our topic "Cornish Myths and Legends".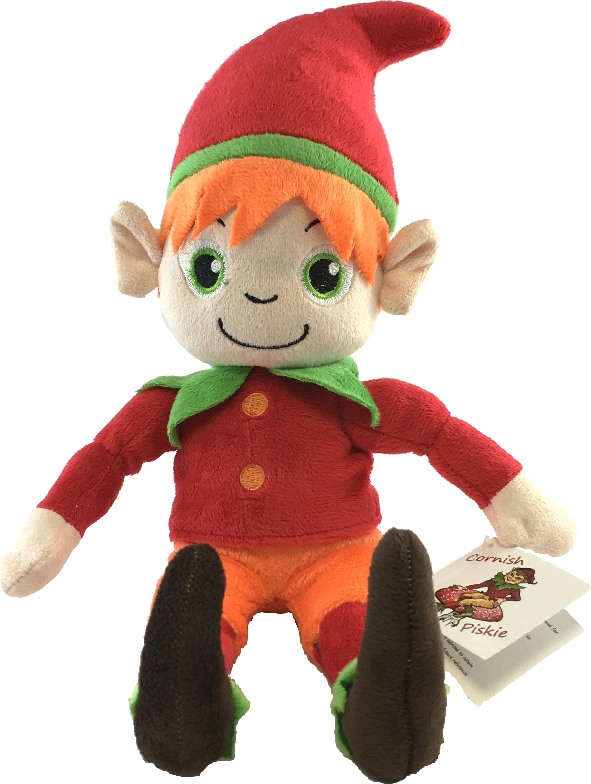 During our first week we will be launching our topic, including fun and exciting learning activities all about Cornish Giants from long, long ago.This learning will lead into work about how myths and legends are written in a similar style to Traditional Stories and Fairy Tales.
In Literacy we will read, retell and study many Cornish stories about giants, piskies and mermaids. We will use maps to locate the Cornish landmarks found in the stories and learn how to create our own maps.
Maths learning will focus on counting, number recognition and place value. Please see our "Maths Overview" for more detail and ideas on how to support your child at home.
In October we will be celebrating a Cornish Harvest and will harvest our own apples from Kea School orchard. We will also donate food to our local food bank.
Our Science topic will be a study of seasons and seasonal changes relating to the weather and its effects on the environment.
PE days are Wednesdays and Fridays.
Please bring in a pair of named plimsoles or trainers for PE . These will stay in school for PE lessons. We will stay in our school uniform for PE lessons so you do not need to bring in PE kit. Girls may choose to wear trousers, jogging bottoms or leggings to school(black or grey only) rather than skirts or pinafores on their PE day.
This term you will need to bring to school:
A named water bottle

A named coat

Named plimsoles or trainers to stay in school for PE lessons.

A named sunhat and sunscreen (or come to school with sunscreen already applied)

Fruit will be provided for a morning snack or you can bring your own healthy snack (a piece of cheese, plain biscuit or your own fruit)
Please DO NOT bring in toys, games
We look forward to sharing our work with you on this page.
We are learning about Cormoran the giant in the Cornish legend of St Michael's Mount. Look at our story map and collage work that tells the story...
Who was Bolster? According to Cornish legend Bolster was a fierce giant who terrified the people of St Agnes . He fell in love with a beautiful lady called Agnes who managed to rid St Agnes of this cruel giant. Read our poems below for some great descriptions of Bolster!
In maths we are learning to compare groups of numbers and numbers. We are using the language "more than" and "less than" to make our comparisons